A busy few days ahead:
Lambert Cup (Area Master Pairs) – Saturday 1.00 to 4.00 and 5.30 to 8.30.
JJ. Murphy Trophy (Novice Pairs) – Saturday 1.00 to 3.15 and 4.15 to 6.30.
Cooper Cup (Area Master Teams) – Sunday 11.00 to 1.50 and 2.30 to 5.20.
Seniors Congress (Tuesday Night, Wednesday morning and afternoon and Thursday morning and afternoon.
Kelburne Cup (Master Teams) – 15 board practice session on RealBridge tomorrow night at 8 O'Clock.
Tierney Trophy ('B' Teams), Bankers Trophy ('A' Teams)
*********
Congratulations Cora and Bernard Higgins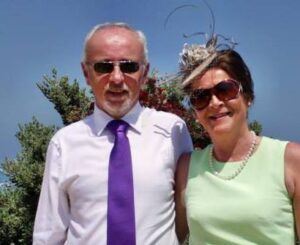 ******
Congratulations to Donal and Tommy Garvey (winners)
John Carroll and Mark Moran (Runners-up)
Ciaran Coyne and David Walsh (Third)
Peter Goodman and Terry Walsh (First Session)
Liam Gaynor and David Redmond (Second Session)
Nan Murtagh and Mary Shannon (Third Session)
*******
You will find us under BBO – Competitive – All Tournaments and then search for 'Sligo'.
********
Congratulations to Angela Murphy and Paul Waldron (Claremorris) and well done also to local siblings Mary and Tommy Banks
Galway Bridge Congress 2nd to 5th April 2021
Congratulations to Finola Higgins and Tom McIntyre (Fermanagh) – still maintaining their 'World Number One' ranking