Sligo, Ennis and Friends – Monday 31st January 2022 (32 Tables)
Sligo, Ennis and Friends – Fast Friday 28th January 2022 (26 Tables)
Ennis International Bridge Congress (28th to 30th January 2022)
102nd Intermediate Championship – Thursday 27th January 2022 (30 Tables)
Sligo and Friends – Wednesday 26th January 2022 (26 Tables)
Carraroe Bridge Club – Wednesday 26th January 2022 (8 Tables)
Tom Hanlon (Champion of France – yet again)
Our own Tom Hanlon and his international team-mates (Zaleski, Lorenzini, Volcker, Cronier and Bessis) have just defended their French Premier League title by beating the powerful Zimmerman team in the final coming from behind to win by 38 imps.  The League involved 3 x weekend of live qualifiers in October and November followed by a 64 board semifinal and a 96 board final last weekend and all live (face to face) at french bridge federation headquarters – well done Tom.
Cork International Bridge Congress – (Friday 21st to Sunday 23rd January)
CONGRESS TEAMS  (Diane Greenwood, Teresa Rigney, Sandra Newell and Carol-Ann Cummins – Belast and Dublin)
********

Sligo, Cork and Friends – Fast Friday 21st January 2022 (27 Tables)
101st Intermediate Championship – Thursday 20th January 2022 (32 Tables)
CBAI National Womens and Mens Weekend (15th & 16th January 2022)
TDs:  Mairéad Basquille, John Phelan, Diarmuid Reddan and Fearghal
*******
Intermediate 'B' & Novice Pairs – Tuesday 11th January 2022 (36 Tables)
Master Swiss Teams – Tuesday 11th January 2022 (30 Tables)
Sligo and Friends – Monday 3rd January 2022 (27 Tables)
Sligo and Friends – Monday 10th January 2022 (33 Tables)
Camrose Trophy Weekend one on RealBridge
Ireland will be represented by Adam Mesbur and Nick FitzGibbon, Tom Hanlon and Tommy Garvey, Mark Moran and John Carroll (NPC: Gráinne Barton).
Click here to watch the play  (30 minute delay)
Click here to see the Leaderboard
*******
Mary Cleary RIP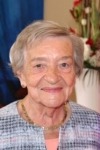 We are deeply saddened to hear of the passing of one of our nicest and greatest Sligo Players – Mary Cleary.  Mary was always a pleasure to meet at the Bridge table either as a partner or as an opponent and in her heyday Mary was unbeatable no matter who she played with.  Thankfully she handed the baton on by training her sister Eileen Keaney and her niece Anne-Marie Keaney.
We extend our deepest sympathies to her husband P.J. and her children Siobhán, Senan, Eimear and Fionnuala and her sister Eileen Keaney and her niece Anne-Marie Keaney and her brother Tom Gilligan, her daughter-in-law Rose, sons-in-law Maurice, Sean and David, sisters-in-law, brothers-in-law, grandchildren Muiris, Oisin, Ferdia, Naoise, Tadhg, Liam, Aoibh, Aifric, Caoimhe and Cillian, nieces, nephews, relatives, neighbours and friends.
*******
Waterford Mini-Congress  – 7th & 8th January 2022
Intermediate 'B' & Novice Pairs – Tuesday 4th January 2022 (26 Tables)
Congratulations to Pauline Duggan and Sean Keane (Mitchelstown and Navan)
Master Swiss Teams – Tuesday 4th January 2022 (22 Tables)
Sligo and Friends – Monday 3rd January 2022 (27 Tables)