Inter 'A' Pairs Tuesday 31st August 2021 (17 Tables)
Sligo and Friends – Monday 30th August 2021 (26 Tables)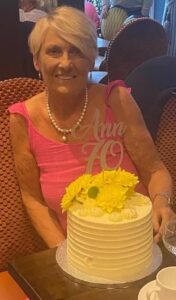 Happy Birthday Ann Cairns (Enniskillen)
We are sorry to hear of the passing of two Enniskillen Legends – Lena Hardy and Pat Concannon
**********
Sligo and Friends – Fast Friday 20th August 2021 (27 Tables)
80th Irish Intermediate Pairs Championship – Thursday 26th August 2021 (20 Tables)
Sligo and Friends – Wednesday 25th August 2021 (14 Tables)
Inter 'A' Pairs Tuesday 24th August 2021 (14 Tables)
Sligo and Friends – Monday 23rd August 2021 (21 Tables)
Sligo and Friends – Fast Friday 20th August 2021 (30 Tables)
Pat Kilfeather RIP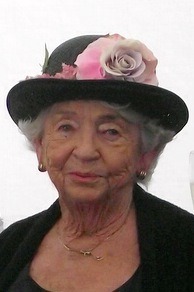 It is with great sadness that we report the passing of one of Sligo's most loved and accomplished Bridge players – Pat Kilfeather.  Pat was actively involved in bridge at all levels, as a player, an administrator, club captain and even President of the North West Region. Despite raising a family of 6 children, and the resulting 15 grandchildren and 25 great grandchildren, she still found time for Bridge and even managed to attract some of her children and extended family to follow in her footsteps.  If there was ever a need for a great advertisement about the long term benefits of playing bridge then we need look no further than Pat Kilfeather.
Pat loved her Bridge and as a Master player she played in every corner of Ireland (North and South) as well as travelling abroad for a game or two. She had that rare mixture of personable qualities that showed us that you could be brilliant at the game while still having fun and more importantly making sure that your opponents enjoyed their game too – so even though we lost, we came away from her table feeling better than when we arrived.  She was always keen to share her knowledge and was especially encouraging and helpful to newer members.  It didn't hurt her game, that she knew a thing or two about Poker.  Bridge in Sligo owes a great debt to the patronage of our Sligo Doyenne. Thank you Pat.
Pat Kilfeather was also the last surviving founding member of the very successful Yeats Country Bridge Congress back in 1960.
We extend our deepest sympathies to Bryan, Neal, Patricia (Henry), Andy, Roy and Gary and also to Marguerite, Mary, to her son-in-law, daughters-in-law, fourteen grandchildren, twenty five great-grandchildren, relatives, neighbours and many friends.
***********
79th Irish Intermediate Pairs Championship – Thursday 19th August 2021 (25 Tables)
Sligo and Friends – Wednesday 18th August 2021 (19 Tables)
Inter 'A' Pairs Tuesday 17th August 2021 (17 Tables)
Sligo and Friends – Monday 16th August 2021 (25 Tables)
Sligo and Friends – Lucky Fast Friday 13th August 2021 (28 Tables)
78th Irish Intermediate Pairs Championship – Thursday 12th August 2021 (24 Tables)
Sligo and Friends – Wednesday 11th August 2021 (23 Tables)
Inter 'A' Pairs Tuesday 10th August 2021 (12 Tables)
Sligo and Friends – Fast Friday – 6th August 2021 (28 Tables)
77th Irish Intermediate Pairs Championship – Thursday 5th August 2021 (24 Tables)
Sligo and Friends – Wednesday 2nd August 2021 (20 Tables)
Inter 'A' Pairs Tuesday 3rd August 2021 (18 Tables)